Single Family Homes
These are two samples of the homes that can be built on a single family lot with the assistance of the developer, but you are not limited to these plans and can use your own plans and/or contractor.
The Swan
3 Bedrooms
2 Bathrooms
860 sq. ft.
20 " x 28 "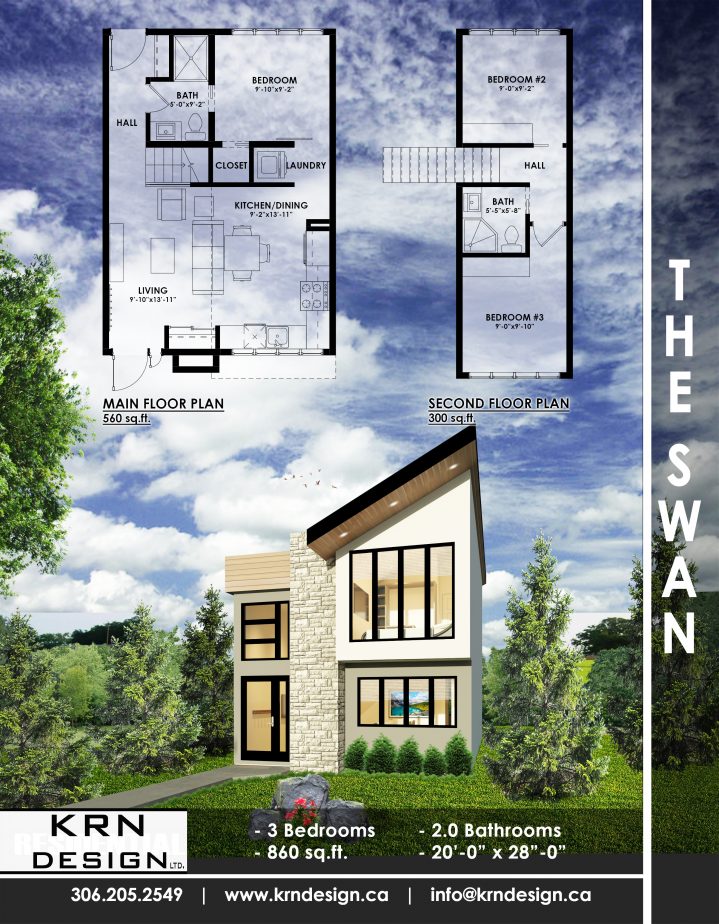 The Eagle
1 Bedrooms
1 Bathroom
800 sq. ft.
16 " x 25 "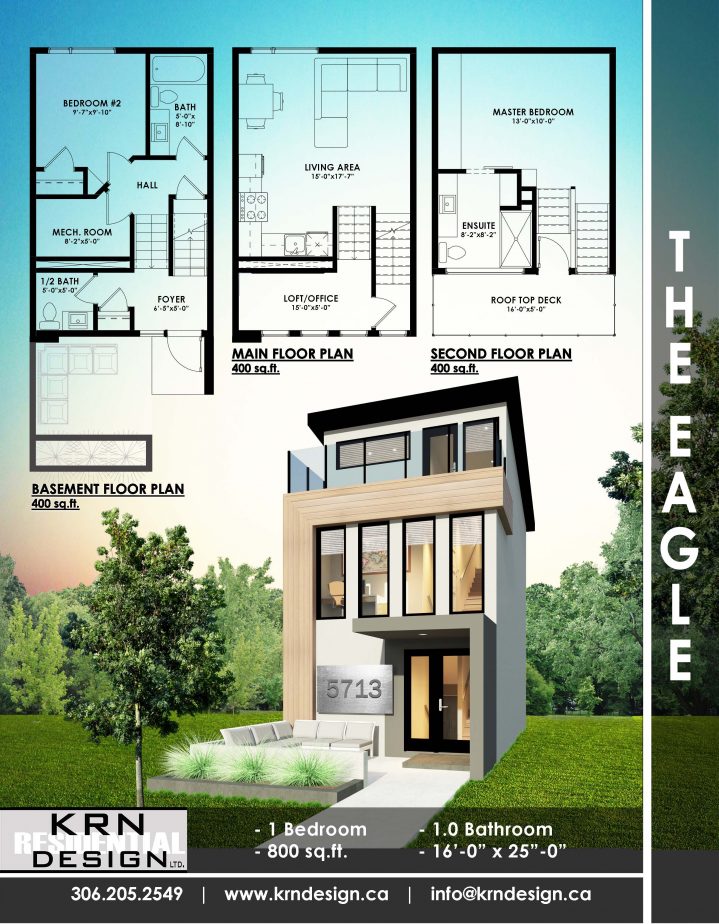 The Chickadee II
2 Bedrooms
1 Bathroom
695 sq. ft.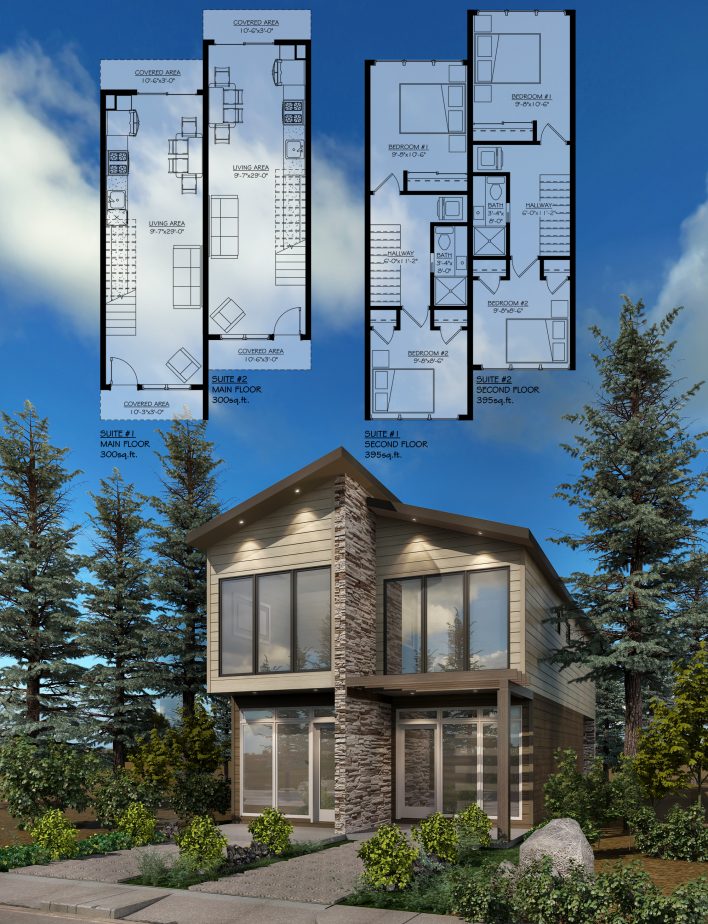 The Chickadee III
3 Bedrooms
1 Bathroom
800 sq. ft.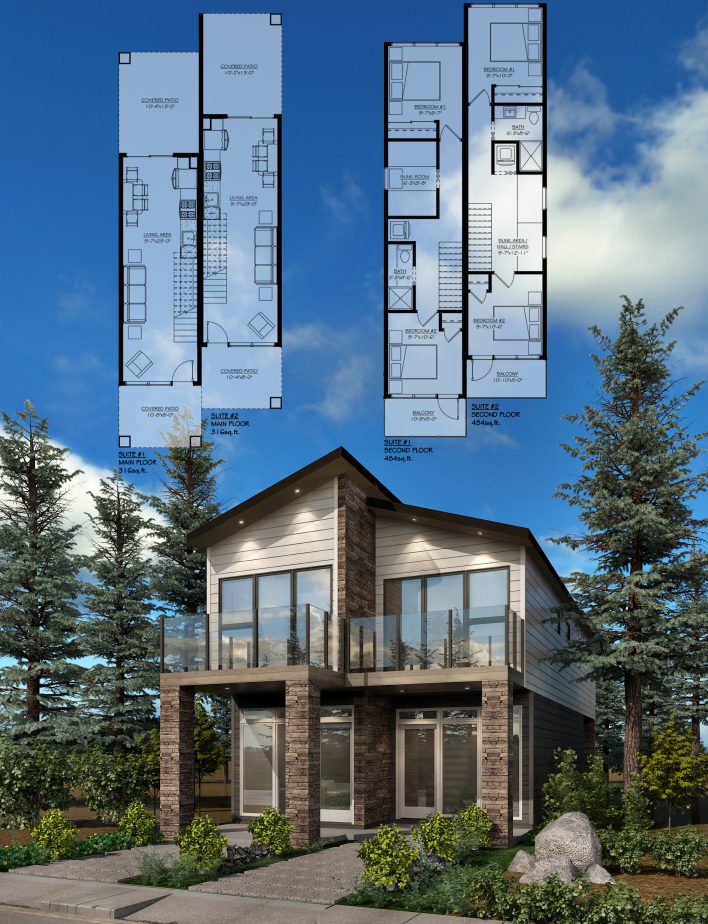 Fractional Ownership Program
For a fraction of the cost, you can purchase a 1/4 or 1/2 interest in one of the single family or multifamily units and the rights to use the property for the amount of time equal to the interest you purchase. For more information on this, go to the Contact area on the main menu and complete the form requesting more information on our Fractional Ownership Program.