Serviced Lots for Sale at Emma Lake, Saskatchewan
All services have been run to each lot. Power, natural gas, and sewer (meaning you will not need your own septic tank). There are several lots available in Phase 2. Contact us today to secure your lot. Lot map and pricing can be found below.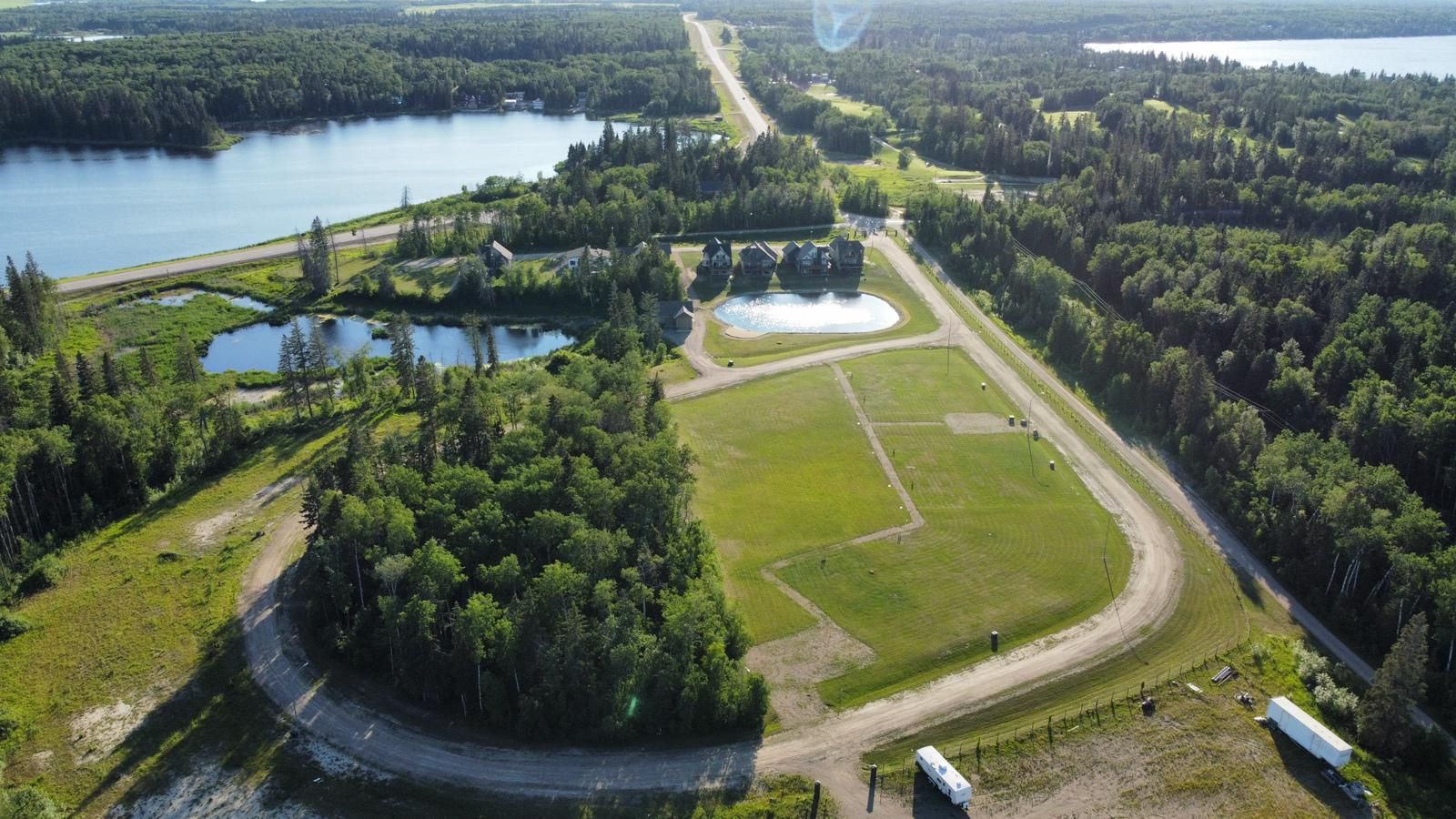 Visualize your lot at Laurel Green Estates
Lot Map
The details:
36 serviced, titled lots
Secure gated entry
Fenced grounds
Groomed common areas
Man-made lake with private community beach
Natural pond overflow area
Walking paths
On-site RV/boat parking area
Central sewer system (no need for your own septic tank), power, natural gas, phone line
Garbage & snow removal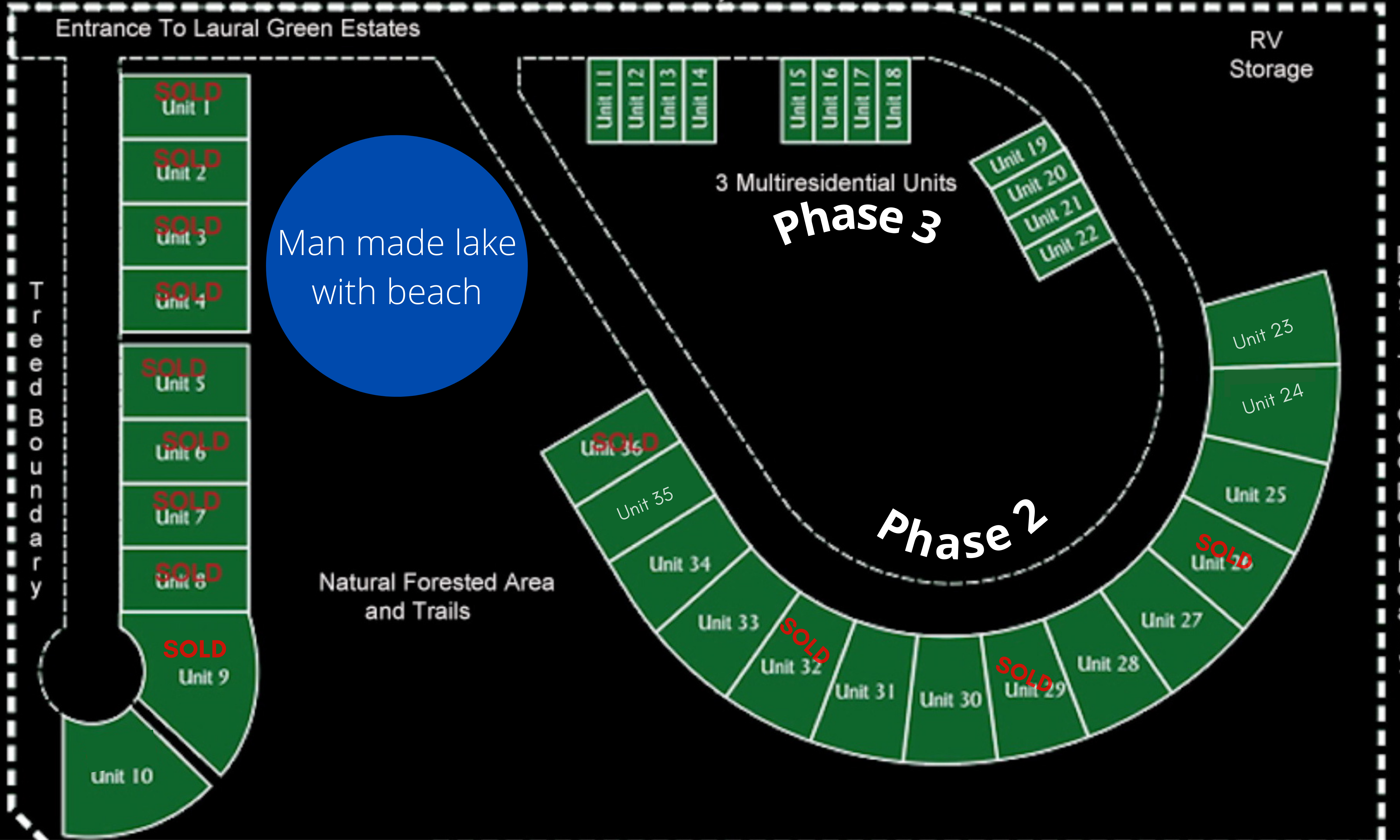 Lot Pricing
PHASE 1 – 90% SOLD OUT
Lot 1
Lot 2
Lot 3
Lot 4
Lot 5
Lot 6
Lot 7
Lot 8
Lot 9
Lot 10
PHASE 2 LOT NOW SELLING!
Lot 23
Lot 24
Lot 25
Lot 26
Lot 27
Lot 28
Lot 29
Lot 30
Lot 31
Lot 32
Lot 33
Lot 34
Lot 35
Lot 36
PHASE 3 LOTS COMING SOON
Lot 11
260 m²
Contact for pricing
Lot 12
223 m²
Contact for pricing
Lot 13
223 m²
Contact for pricing
Lot 14
260 m²
Contact for pricing
Lot 15
259 m²
Contact for pricing
Lot 16
223 m²
Contact for pricing
Lot 17
223 m²
Contact for pricing
Lot 18
259 m²
Contact for pricing
Lot 19
261 m²
Contact for pricing
Lot 20
223 m²
Contact for pricing
Lot 21
223 m²
Contact for pricing
 
Lot 22
259 m²
Contact for pricing
Frequently Asked Questions
What is an RTM?
RTM stands for Ready To Move. This refers to houses that are constructed on a builder's site and then moved to your Laurel Green lot when completed. This term should not be confused with mobile or modular homes. Typically, our RTM's are fully finished and delivered in one piece, and once on the foundation, the home requires very little to complete.
How are RTMs financed?
Financing RTMS are not as simple of a process as getting a mortgage on a standing home. That's why Laurel Green has a partnership with several lenders to provide a seamless financing solution for your lot and RTM home. We can provide contact information to anyone needing financing. 
What other costs are associated with a RTM?
You will need to budget in for:
foundation/crawl space/basement (approx. $30,000-$50,000)
moving the house on-site (approx. $15,000)
Depending on the company you use,  mechanical items and hook ups may be included or separate. 
Are these RTM Models the only ones you can have at Laurel Green?
No there are plenty of other floorplans available with AVID Enterprises. Alternatively you are free to build on site or explore other floor plans with other RTM companies. 
Are there building restrictions at Laurel Green?
Yes and no. There are no set plans or home styles that are mandatory, however you do need to submit your building plans to the condo board for approval. 
Are there fees to live in the development?
Laurel Green Estates is a bare land condo development. This means lots are titled but are apart of the general condo development. Condo fees are $100/monthly and cover things like grounds maintenance, sewer system, etc. 
Who is AVID Enterprises Inc?
Avid Enterprises is a Saskatoon home builder specializing in RTM homes and cottages and is owned and operated by Alan and Shelly Cherry. They pride themselves on building houses and cottages with outstanding quality and attention to detail. The owners are in the builds every day and working directly with each customer to ensure that every house is exactly what the customer wants. All of their houses and cottages are built with the same sub-trades to ensure the quality is consistent in each and every build. 
Get your lot while they last!